4 Reasons You Should Leave Tenant Approval to Professional Property Managers
Many investors think property management is collecting rent and coordinating repairs and they don't always give a lot of credit to property managers for screening tenants properly. Knowing what you can and cannot ask applicants and what approval criteria are best for getting a tenant in the home as quickly as possible while also making sure you get a qualified tenant since you want them to pay rent after they've moved in.
1. You might be too picky.
Sometimes owners want tenants who have 800+ credit scores and make 10x the monthly rent in income. What they don't realize is there are plenty of good tenants who do meet the criteria. The downside of being too picky is it's very difficult to find tenants that so meet the criteria so your property will end up being vacant for a very long time and may not even end up renting! Or if you do finally find your dream applicants, it might be after you've lowered the price many times to get more people to look at it and apply and missed out on many other decent tenants who were willing to pay what you were asking initially.
2. You might not be picky enough. 
Sometimes owners have had a vacant property and are desperate to get someone in and get it rented so that they can start getting rental income again to help pay the bills. Having standards that are too low and being willing to accept almost anyone isn't a good idea either. While you may get a tenant in fast, you'll typically have more issues during the lease with tenants who aren't qualified. Rent might be paid late on a regular basis, and they might stop paying altogether putting you in a situation to have to evict them which costs time and money.
3. You're not familiar with fair housing laws.
There are federal laws, state, as well as local laws you must follow when screening and approving tenants to rent your property. If you prefer to rent to adults without children over families, you could end up getting in trouble and incurring hefty fines.
4. Liability.
The less you're involved in choosing the tenants the less likely you'll be held liable in court. If you're sued (while we can help minimize lawsuits, anyone can sue anyone in America so there's always a chance it'll happen), a judge or jury is going to be a lot more sympathetic to a landlord who wasn't involved at all with choosing the tenant than one that was involved and insisted on meeting all the applicants that applied to rent her property.
Hiring a professional property management company is not so you can just save time, it's also to help minimize your liability. Most owners don't know what they don't know which is not a good position to be in if you decide to manage one of your biggest financial assets without the proper training and education that most property management professionals do, not just upfront but on an annual basis as things constantly change.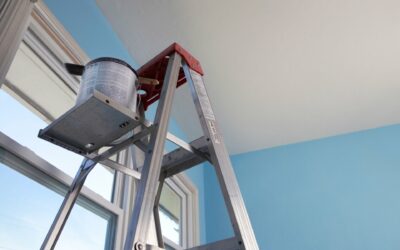 Getting a property ready for a new tenant involves several steps to ensure that the property is in good condition and that all legal requirements are met. The steps may include: Cleaning: The property will be thoroughly cleaned, including the carpets, floors, and...
read more
[wprevpro_usetemplate tid="1″]
Contact us for a FREE rental market analysis.