4 Investment Real Estate Trends to Watch in 2022
Before you jump into your next investment, it's important to understand what to expect in the market going into 2022. Use the following four trends to inform your decision-making and reach out to your property management and real estate professionals to help you choose the right location and type of property to invest in.
Need for Flexible Leasing
According to the National Association of Realtors, apartment demand will likely remain strong throughout 2022. Due to rising interest rates and continuing low construction activity, investors can expect elevated rental rates and occupancies. Additionally, the NAR reports that the fourth quarter of 2021 will most likely end on a positive note. The occupancy on rental units has increased by over one million apartments since the second quarter of 2020. While multifamily vacancies fell from 6.6% to 4.6%, asking rent has risen 11% in the same time frame. This suggests a strong rental market for single-family and multifamily rental properties in 2022. The right property management team can help you understand local markets, so you can make the right decisions before purchasing a residential investment property.
Senior Housing
Due in part to the effectiveness of COVID-19 vaccines, the market for senior housing has also rebounded and will continue to do so throughout 2022. After more than a year of negative net absorption, suppressed demand will fuel growth in this sector. Demographics are also creating an increased demand for senior housing. As baby boomers and Gen Xers continue to age, the value for senior housing will likely boom, creating a stable investment option through 2022 and beyond. Condos and apartments with wide hallways and amenities tailored toward seniors make the best place to start your search for rental investment properties that will appeal to seniors looking for manageable living spaces.
Student Housing
Some investors target student housing when looking for residential real estate investment opportunities. With more colleges and universities opening for on-campus classes, the rental market for students will likely stabilize and grow in 2022, making this a potentially high growth area. Working with a property management company familiar with the local student rental market can help you tap into this market. Student housing typically involves multiple tenants in town to attend school.
Missoula Vacation Rentals
Some vacation rentals are already booked through the summer of 2022. So, it's no wonder why so many investors are turning their attention to this option. Vacation rentals near lakes or mountainside retreats are just one way to go. Single-family homes, condos, and apartments in areas can turn a tidy profit with seasonal leasing income. If you hire a property manager to take care of marketing and the needs of your guests, you can take a hands-off approach and watch your investment appreciate! Contact us today to learn more about how our property management team can help you fill your residential real estate property with high-quality tenants.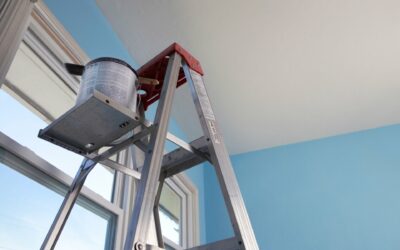 Getting a property ready for a new tenant involves several steps to ensure that the property is in good condition and that all legal requirements are met. The steps may include: Cleaning: The property will be thoroughly cleaned, including the carpets, floors, and...
read more
[wprevpro_usetemplate tid="1″]
Contact us for a FREE rental market analysis.